50 Fun Activities to Plan Your Next Stress Free Mini SessionMake your family photography mini session fit you and your life!
The mini session.
It's all the rage these days. Everyone offers one and every "In Search Of" post on facebook is looking for one. They seem to be all the hubbub. Are they really all that they are cracked up to be or can they be the perfect fit for your family?
You see the advertisements everywhere, spring mini session, watermelon summer minis, fall mini's, Christmas minis. I understand the draw, something quick that gets you a few updated images for your walls maybe, something to share on social media. You think you are saving money on just a quick session and I totally get that!
For some families the mini session is perfect. It's short, goes smoothly and gives them those updated images they needed. They love the posed or more lifestyle images and this gets them exactly what they need.
Then there are others like me.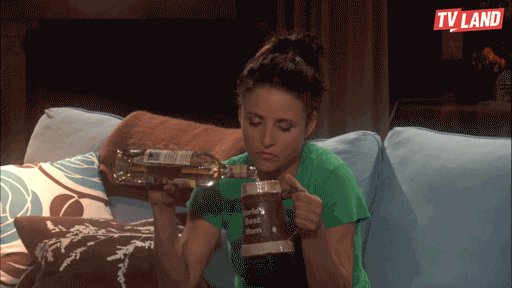 The stress immediately kicks in, new pretty clothes for everyone, maybe get your hair and makeup done, new shoes the kids will never wear again. The tight time schedule, rushing out of the house because you know for every minute you are late it might cut into your photography time. Of course just as you are stepping out the door, the 5 year old has to poop (or is that just my kid that did that?). To top things off your husband and you are at each other's throats because he is so thrilled to be doing this and the anxiety of making sure the kids stay clean is pushing you over the edge. You are praying the baby doesn't fall asleep on the way there because you know what a grump she is when she wakes up. Once you finally arrive, get everyone's hair brushed and threaten them within an inch of their lives for any fart jokes, you have to wait because maybe the photographer is running late. Maybe things are good to go, but the pressure of the "cheese" moment and not the funny face moment is just killing you.
Man, I understand ALL of these things. I have seen them written all over your face when you got out of the car back when I offered these type of mini sessions. The anxiety and stress was so thick in the air you could cut it with a knife. I felt each and every one of these pains when I had my own family photographed. O.M.F.G. I almost killed my husband, and kid like really, do you have to poop right this minute??? Seriously? The pain I felt trying to find new clothes for 4 people, ugh. I realize that shopping for some people is fun, not this girl. Stab me in the eye with a spoon!
What if I told you there is a different way? A stress-free way?
Just imagine having those rare moments of one kid being nice to the other, or maybe not being so nice like in my house, happen naturally and be captured on film! Now think about being able to look back in 20 years at yourself interacting with your kids in a natural, relaxed way, see your happy face as you play with them, feel the love and warmth in the memories that you are creating for you and your children. The everyday moments, the important stuff in your soul that you want to remember. The childhood you hope your kids remember fondly when they grow up. I know for me, I hope my kids remember those painful, messy art projects that we sat down and worked on together more than all the times I yelled at them to clean their room. That is what documentary photography does; it chronicles the day to day life as well as significant historical events. These are the images that tell a story, preserving those everyday moments for all time!
Think about what you love about your family and your life right now. If I asked I bet you could give me a pretty long list of stuff (well if it's a good day anyway). You can probably pretty quickly think of some funny stories, the things that make you melt or the moment you wanted to pull your hair out. Dream up some of those stories for me real quick. Those unforgettable moments that will one day become dinner table conversation.
My short adventure sessions are all of this.
They are totally on YOUR terms! I come to the location that you want at times that work within your constraints to capture real moments. Imagine sitting down with your photographer to plan a session together to make sure your favorite moments, with you actually in the frame, are photographically archived! I have a great list of activities we can talk about to start planning your session exactly how you want it. It really is that simple. I promise.
These sessions are full of fun and best of all, no stress! It could be at your house, your favorite park or that place you and the kids take the dog for a walk every afternoon. They can (and should) be based on an activity that you guys love to do:
Mommy and me with nap time or bedtime snuggles
Valentine's day art projects
Christmas Cookie Decorating
Summer Fruit Picking
Adventure sessions offer all of that. They allow YOU the freedom to choose the place and time. No worries over props or special clothes, just real life and real moments captured beautifully. It allows you to update those walls with fresh new pictures of real-life moments.
So are you still thinking, this sounds great, but how would you ever catch these great moments in such short time? I know I could talk write till I am blue in the face but let me show you some great moments that I caught in just a short about of time.
Daddy's HandsHow to capture these perfect moments naturally in a short and sweet mini session.
I took this image in a series that lasted about 5 minutes. Literally five minutes. The kids were outside playing with their father, she happened to jump up in his lap and have a conversation about her dad's hurt finger. It was a simple tender moment that if she is anything like me when she grows up, she will treasure this image. I know I go crazy for any images of me and my Dad.
girl in bathtubBeing able to capture fun natural moments in a mini session.
I dread and love bath time all in one! I try to dip out and catch up on facebook while I hear the large amounts of water being poured on the floor. The splashing, giggles, and screams when they are in the tub together.
Shopping adventure at TargetMini Session fun capturing natural moments with no stress
Who doesn't love shopping trips to Target (well to be honest, I love them more without kids...)? Sometimes it's fun to room the stores playing with the props! So much fun.
Don't worry I get it, sometimes you want those cute prop-filled, themed mini sessions. Trust me, I still make my kids dress up and hold still for pictures for Grandma, they hate it, but I bribe them. I know there are times that you want those posed images but have you thought about those other times when you want to save real-life moments. I mean this is what our kids look like 90% of the time. This is what our life is about. This is us. I know that it can be hard to picture just how those moments would look, but I am here to help you with that, that is my job!
Short sessions are awesome because they are short and sweet but still capture those real moments. I know you are thinking an hour, that's not really short, but I promise it is. Especially when there is no need to say cheese, no sit here in this exact spot, no torture. Just you, being you, doing your thing, having fun, and enjoying life. Then you get awesome images to hold in your hand when everything is said and done.
Still think your life is too boring for a documentary session? Want some more great ideas of activities for a short session? Check out my 50 Fun Photo Session Ideas. This best part about this list is that any of these ideas will work great for both a short session or put them together to make a "choose your own" all day adventure! Want to know more about what the investment will be and how the process works? Click right here.
50 Fun Activities for Your Next Photo SessionHow to plan the perfect Stress Free Mini Session!
What about some great locations to think about for those mini sessions? Stop by and check out my location guide!
Seven Amazing LocationsFind the perfect location for your next family mini session!
Get in touchSchedule you real life, unposed, candid family session today